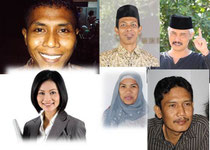 I have been doing business in Indonesia for almost 15 years. I have met hundreds of people, discussed thousands of business ideas, projects, and development topics.
I can tell you that one of the keys for a successful venture in Indonesia is finding the right business partner. Doing business in Indonesia is never very easy and a lot of things will cause you some headache, but finding the right business partner will alleviate some of your headaches.
---
Be sure about your business idea
When selecting the right partner you should consider what kind of business you are planning to do in Indonesia. There is a big difference whether you want to establish a branch office or local company or you are looking for a distributor for your products. For one or the other, different criteria are important to consider and follow. Either your partner should have the necessary connections to authorities and offices, or having a sufficient network of clients and the necessary product knowledge is only one of the questions you should ask and find out.
For myself, I found out that finding a suitable business partner is one of the most difficult tasks when entering the Indonesian market. You can get numerous contacts and connections in Indonesia as well as a sizeable stack of business cards in your pocket from participating in a trade fair and joining a delegation or a business matching trip. You may think that was already hard work, but now comes one of the most difficult and critical tasks when doing business in Indonesia. It is time to select the business partner from all of the contacts that you have acquired to find a partner and to choose the best one that will fit to your project.
When explaining your endeavors to potential partners in Indonesia, you will very rarely get disapprovals or criticisms about your business idea. You will most likely receive very positive feedbacks from your discussion partners. There will be a lot of friendly comments, agreement, and encouragement. Many times you will hear from the people that you speak with that your business will be very successful in Indonesia and with the right partner you will make a lot of money and there is an overall commitment to help you start the business together.
---
Keep calm and slow down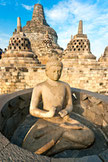 For Westerners, this situation often leads into a kind of rush. Nevertheless, be aware: receiving so much positive feedback and agreement, sometimes may cause losing touch with reality. Everybody you talk to is willing to cooperate with you and gives you another 'useful' contact ranging from good old friends to high-ranking officials and politicians your discussion partner knows or is even relevant with. Always someone knows another who would fit to your project as a partner. Caution is necessary at this point. After such discussions, you should definitely sleep one or more nights about all the impressions. Mind your strategy, stick to it, trust your gut feeling, consider the risks, but do not make any decision or commitment or even anything which may sound like approval at this stage.
From all of the contacts, initial discussions and feedback one may think that the Indonesian market can be taken very easy and everything is possible. Sure that there are big chances and many opportunities doing business in Indonesia, but Indonesia is "Asia for Advanced". Aiming for a long term success means that you have to have a lot of patience, and time. You also need to have a reliable and competent partner.
---
Check other opportunities in Indonesia
It is advisable to check out a number of partners before making a decision, which should be based on a detailed partner profile as the baseline for your search. The best way is to hire a good consultant with knowledge about the local business and Indonesian culture to support you in the development of such a profile and give you some intercultural guidance on how to select the proper partner. Besides the specific know-how your partner should have there are many soft facts and cultural issues you need to consider during the selection process.
After all of these steps you have to perform the most important of all steps finding the right business partner in Indonesia: establishing a personal relation with your business partner. In Indonesian culture, there is one principle which counts in business as well as any other occasion where people deal with each other: personal relation is important. This is very important for future business and will take a lot of time. However, once a good relation is established everything will work better, smoother and more profitable than you have been thinking of. Keep this in mind and you can now start finding your perfect business partner in Indonesia.
And always apply one principle: "Look well before you leap ..."
Cheers
Chris Hainsch
Anyway it is a good idea to hire a professional consultant to support you in this process. If you want to know more or if you need some support contact us.
---